Are we there yet?
As the last of Melbourne returns to work, marked by the long-awaited reopening of your favourite local cafes and restaurants, the very welcome holiday break already feels like a distant memory. Thankfully, the first half of the year presents the usual abundance of public holidays and long weekends which begs the question; how will you spend them?
If you're anything like me, you completely forget that you even have the opportunity to go away until it's too late and all the best Airbnb's are booked out. To make the most of the opportunities for a getaway, here are some of the best weekender locations within two hours of the Melbourne CBD.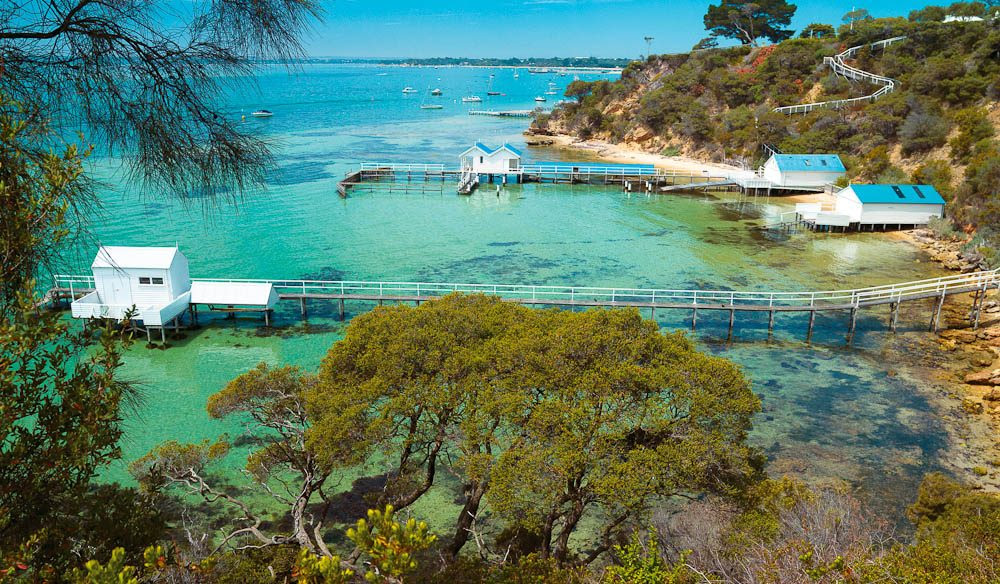 Point King Beach in Portsea, Victoria
There's a reason why Portsea is home to some of Australia's most exclusive real estate. This prime part of the peninsula is just 2 kilometres in width; enjoy the calm 'Front Beach' of Port Phillip Bay in the north and the rough and tumble of the 'Back Beach' along Bass Strait in the south. If you're worried about compromising your social calendar, the Portsea Pub and Sorrento retail strip will deliver.
Rockpools at Point Lonsdale, Victoria
On the other side of the bay, Point Lonsdale, or Lonny as the locals call it, offers a more peaceful experience. Take in all of the glory of one of the best surf beaches in Victoria, the iconic lighthouse built in 1902 and the incredible rockpools at low tide. This place will have you refreshed and recharged before you return to normalcy.
Hanging Rock, Victoria
Not a beach person? The Macedon Ranges has a whole lot on offer; take your pick of Daylesford, Woodend and Kyneton. A country cultural hub, enjoy fine dining, art and sample the cool-climate wines of the region. Explore the natural wonders; heritage gardens, expansive forests and even take a picnic at Hanging Rock – just don't wander off.
No matter where you end up, enjoy the crisp air and remind yourself just how bright the stars are once you get out of the city.
Have a great week,
Emily McDonald | Marketing & Management Assistant